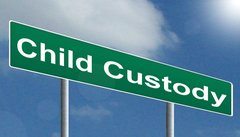 Are you needing evidence in a child custody case?
Call 850-376-5283 for a Free consultation
Child Custody Specialist
Destin Investigations specializes in child custody cases. When there is a divorce with minor children involved, it is highly important to consider the factors for determining where a child should reside. At Destin Investigations, we understand the importance of getting all the evidence to substantiate our clients case to the court. Our experienced team of investigators will work endlessly to provide our clients with critical and informative evidence to assist in any domestic matter. Often times, the care, custody, and control of the children are the central issues in divorce settlements. The best interest of the child is usually the guiding force used by the courts and Child Protective Services (CPS), if involved. The decision will be made in the best interest of the child and the evidence you provide could be a determining factor. Destin Investigations can assist you and your clients in obtaining all the necessary evidence to prove your case in court.
Your attorney is there to simply guide you through the family court system and provide you with whatever instruction you may need. You may need to obtain evidence or information regarding the assets, income,. people closely associated with your ex-spouse who may be around you child. You will want to be assured that these individuals who will be around your child have had a thorough background check so that you will feel comfortable about your child's safety while in their care. This is where we come in. We will work closely with your attorney to provide the information he needs in these matters to best represent you in your case. In the event that neglect or abuse is suspected, we will conduct a thorough investigation and work closely with attorneys, law enforcement authorities and Child Protective Services when necessary.