---
Private Investigator Detective Agency
---
Looking for a Private Investigator?  Owner and Lead Investigator Jim Blackburn and his Agents offer FREE Consultations to all potential Clients.
We have over 35 years of Excellent Discreet Reliable Service covering NW Florida from the panhandle to Tallahassee and Apalachicola.  Call or email your questions directly to Detective Blackburn. E-mail us at  [email protected] for a Free Price Quote! Or Call 850-376-5283  and we can answer all your questions!
We are a Full Service Agency including Surveillance, Child Custody, Location of old friends or missing people, Criminal or Asset Background Checks.   Whatever your needs are, give us a call and we will do our best to provide the answers to all your questions!
We Run Pre-Employment Checks for any Business.  Do you think your Lover is Cheating?  We can Show you the Truth. Need Security or Body Guard services? Give us a call.
---
PRIVATE DETECTIVES UPHOLDING A STANDARD OF EXCELLENCE
---

Our Investigators are all License with the State.  All our Investigators are Highly Qualified from Ex FBI Agents to Ex Law Enforcement.  Let us help you to Find the TRUTH! We guarantee 100 percent accountability on all our Private Investigations. Our skilled and highly trained Private Investigators will handle your case exclusively to provide you with prompt and accurate information. From identity theft to cheating spouses, child custody to insurance fraud, our expert Private Investigative training enables us to specialize in various areas of investigations. Availability is key when it comes to Private Investigations and we can be reached at a moment's notice to handle your assignment, either locally or regionally. Our Investigators and Detectives are committed to your case and will approach it with a sense of urgency as we work diligently to achieve the results that will address your concerns. Knowing is a matter of trust, and you can be confident in the Private Investigative services and owner Jim Blackburn and his team of Investigators.

Whe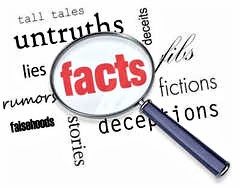 n you need a Private investigator, call Destin Private Investigator to handle your case. We are the Detective Agency you can count on; are the pillar of reliability and will make sure that every Investigation is handled with the utmost precision. We are your best choice for Private Investigations, and if you are like many who seek the truth and need someone to guide them in the right direction, you will find us to be the answer you need.

We accept Paypal, Credit cards, Western Union, checks and cash.  
Call for a Free Quote!  Call 850-376-5283
Agency # 2500404